Mahi-Mahi Guestbook - 2011 to 2013: Facebook killed the Mahi-Mahi star...
Thank you for visiting. View 1999 2000 2001 2002 2003 2004 2005 2006 2007 2008 2009 2010 guestbook!
---
That's all folks!
Fini
- Sunday, April 13, 2014 at 10:47:02 (CDT)
---
?
Kurt
- Sunday, January 12, 2014 at 08:58:32 (CST)
---
Anyway, I think we have the Patel thing down.
Mike Buck <mjbuck55@msn.com>
- Wednesday, February 09, 2011 at 22:18:34 (CST)
---
Also the name derives from Patlikh, the record keeper, named by princely rulers in Gujarat to keep track of crops. "Pat" being a parcel of land. Wikipedia....
Mike Buck
- Wednesday, February 09, 2011 at 22:11:46 (CST)
---
Also: Patel is a surname of Indian origin, originally meaning "headman" or "village chief".
Patel
- Wednesday, February 09, 2011 at 09:50:46 (CST)
---
Interesting; I was informed that the name Patel translates to "Merchant"
Mike Buck
- Tuesday, February 08, 2011 at 18:51:49 (CST)
---
Today I was really down about how Winter Haven is growing so much and particularly a great majority of the merchants are from another country. The Drug stores, gas stations, etc. The last place I spent money, I could'nt even understand what the man at the register was saying, and this was really getting to me, then I thought on the way home, What right do I have complaining, we have taken our industry into just about every other country, the jobs are over there. And I wonder if some of them don't feel the same way sometimes, do they always understand us, our language, most of them not! Sometimes I feel a long way from home!
Mike Buck <mjbuck55@msn.com>
- Saturday, February 05, 2011 at 18:08:27 (CST)
---
Best wishes to the Mahi-Mahi Family for 2011!
Mike Buck
- Friday, February 04, 2011 at 13:51:50 (CST)
---
"Too bad one of us didn't recognize that many years ago, we might have been the Facebook." We could all use $14,000,000,000
Jeffy
- Monday, January 03, 2011 at 16:37:22 (CST)
---
Merry Christmas
Santa
- Saturday, December 25, 2010 at 16:22:46 (CST)
---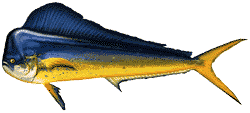 Return to Mahi-Mahi home page.
Contact the Mahi-Mahi Webmaster.
Copyright (c) 1998-2011 Mahi-Mahi dot Com